National Parks in Uttarakhand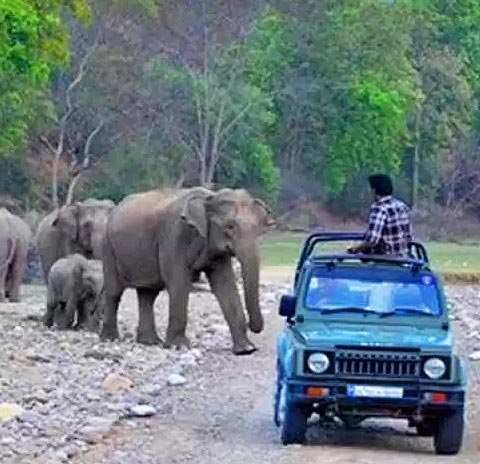 Raja ji National Park
Rajaji National Park locates in Pauri Garhwal, Dehradun and Haridwar districts of Uttarakhand. Spread over 820.42 sq. km. of area, the park embraces the Shivaliks, in the vicinity of Himalayan foothills. It's a haven for the nature and adventure lovers, who visit here to enjoy the real wildlife. It is located in transition zone between moderate western Himalaya and central Himalaya, which increases the species diversity and the viewing forecast.
To thrill and experience the wilderness and the richness of species, one has to visit this place and explore the Shiwalik and Himalayan Ranges in Rajaji National Park. Rajaji National Park was founded in the year 1983.
Jim Corbett National Park
Situated in Nainital district of Uttarakhand, Corbett has long been a haunt for tourists and wildlife lovers. The oldest national park in India, Corbett, has over 400 different species of flora and over 550 different species of fauna. The park is best known as a protected area for the critically endangered Bengal tiger of India. Tourism is allowed in selected areas of Corbett Tiger Reserve so that people get an opportunity to see its splendid landscape and the diverse wildlife living here.
Being one of the most frequently visited parks in the country, the forest department and other agencies have their hotels, lodges, rest houses, log huts for the visitors.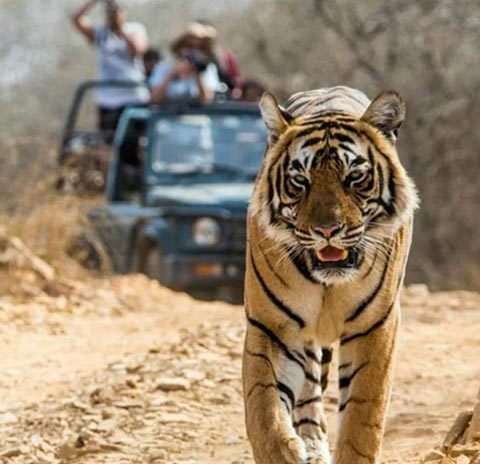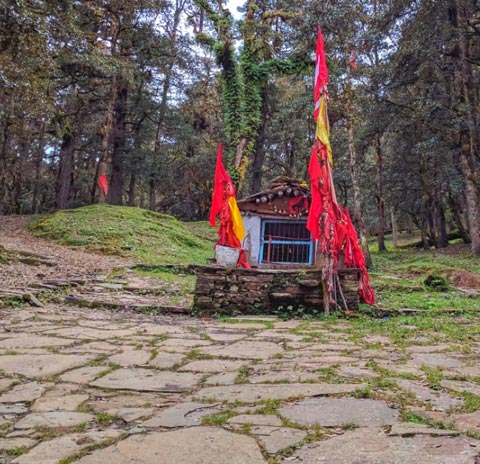 Nanda Devi National Park
Nanda Devi National Park was included in the list of UNESCO World Heritage Site in 1988 following criteria no. (vii) and (x). According to first criteria a site which has unique natural phenomena or areas of unmatched natural beauty and aesthetic importance, it can be inscribed in the list. According to the second one, a site which is inhabited by a significant number of indigenous inhabitants or threatened species of outstanding universal value should be included in the list.
As a matter of fact, Nanda Devi National Park meets both the criteria for its distinctive climatic condition, wonderful natural scenario and for housing endangered species of wildlife, mainly the snow leopard, brown beer and blue sheep.
The Valley of Flowers
This UNESCO World Heritage Site is spread over 87 square kilometers (55 miles) and is located about 595 kilometers (370 miles) from New Delhi. It borders Nanda Devi National Park and has an altitude that ranges from 10,500 feet to 21,900 feet above sea level.
The main valley in this national park consists of a 5-kilometer (3-mile) glacial corridor, a final destination for visitors embarking on the 40-kilometer (25-mile) Valley of Flowers Trek from Govindghat. Along this route, you can see cascading waterfalls, mountain streams, and rare wildlife. Other treks exist in and around the park, as well, taking you across glaciers and over pristine terraced meadows.