Spitirual Temples & Dhams in Uttarakhand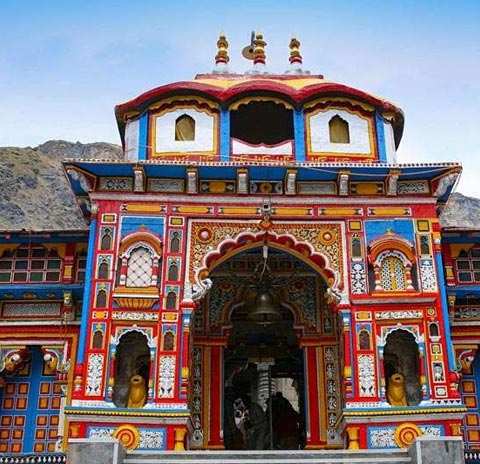 Badrinath Temple
The picturesque town of Badrinath is where divinity meets with the serenity of nature. Located in the Chamoli district in Uttarakhand at the height of 3,133 meters, the pre-eminent abode of Lord Vishnu is one of the holiest of the holy shrines of Char Dham pilgrimage in India. Badrinath is a land of myriad legends, each one only adding to the glory of this place.
Along with these legends, the snowy mountain peaks, gracefully flowing Alaknanda River and incredible landscapes create the perfect background to facilitate a spiritual connection. According to one mythological tale, Lord Vishnu had performed rigorous atonement at this place.
Kedarnath Temple
Kedarnath Temple is one of the twelve Jyotirlingas of Lord Shiva. Kedarnath forms one of the four sites of the Chota Char Dham Pilgrimage. Dedicated to Lord Shiva, Kedarnath Temple is among the 275 temples of Paadal Petra Sthalams (the most powerful Shiva temples in the world) and is also the most important among the Panch Kedars.
Kedarnath temple is one of the 12 Jyotir Lingams and is also the most important temple among the Panch Kedars (group of 5 Shiva temples in Garhwal Himalayas). It is also one of the significant temples of the sacred Chota Char Dham Yatra in Uttarakhand, raising the glory of the place to further heights.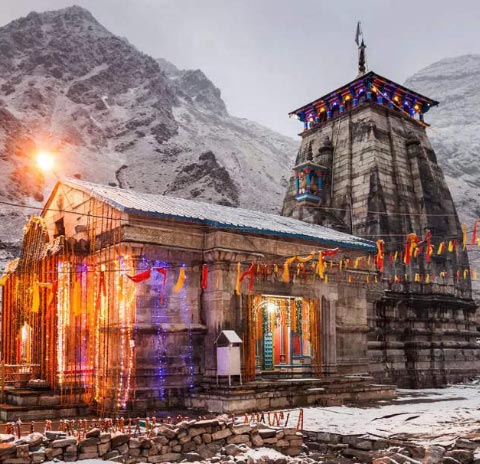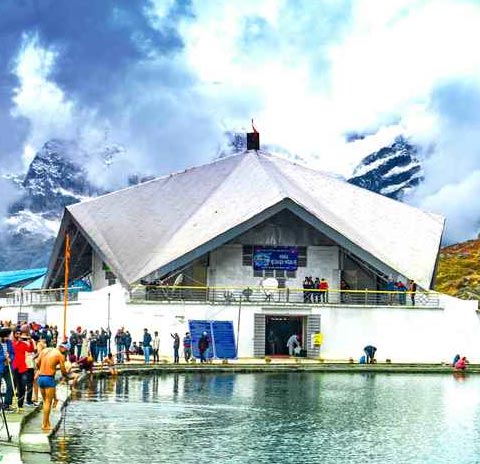 Hemkund Sahib
Hemkund Sahib is a highly revered Sikh place of worship in the world. What makes this religious site even more popular is its location at a dizzying height of 4636 m. Nestled in the lap of Garhwal Himalayas, this sacred Sikh pilgrimage destination is annually visited by a large number of devotees from far and wide before it closes down for the winter season between October and April.
Hemkund Sahib also houses a scenic lake, in the water of which, the devotees take a dip. As per the Hindu mythology, Hemkunt Sahib was known as Lokpal, which is a lake that was a meditational grounds of Lakshman, the brother of Lord Rama.
Paanch Prayag
Panch Prayag is the confluence of five sacred rivers Vishnuprayag, Nandaprayag, Karnaprayag, Rudraprayag and Devprayag in Uttarakhand. These rivers merge to form the holy River Ganga who is worshipped as the life-giving goddess. It is believed that taking a dip in the Panch Prayag cleanses the soul and provides moksha (salvation).
According to Hindu mythology, Goddess Ganga wanted to descend down to Earth and bless humankind, but Her power was too much to Earth to take. Lord Shiva, knowing this, decided to split Her energy and distribute it equally across the lands. He took Her energy into His matted locks and directed it to flow into Earth in twelve channels. These channels are said to rejoin after Devprayag, the last of the Panch Prayag birthing the holy Ganga river.